Swedish Engine-Professionals invited HyMethShip
HyMethShip was the highlight of the Swedish CIMAC-Seminar in Chalmers.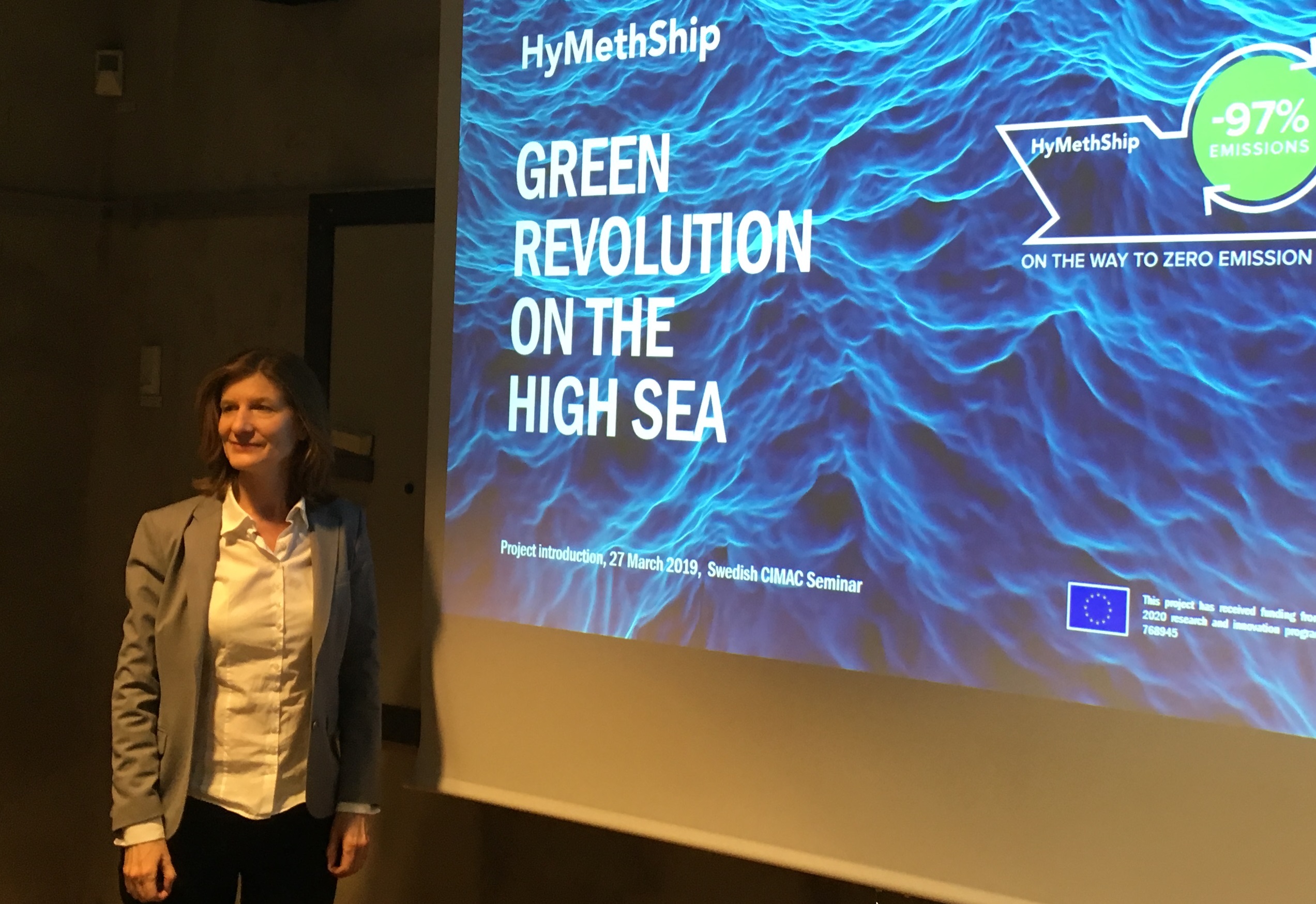 attached own photo
Swedish Engine-Professionals invited HyMethShip
The latest Swedish CIMAC-Seminar (CIMAC, the International Council on Combustion Engines, is the global association of the internal combustion engine industry) was centred around Methanol as a fuel. The HyMethShip project was the occasion for the engine industry to reflect the state-of-the-art of Methanol use in the transport sector as well as the current production and market situation for Methanol.
Joanne Ellis, an expert of the Consortium partner SSPA, was presenting a review of Methanol in the marine sector and the HyMethShip project as an innovative approach to add additional benefit by integrating a pre-combustion carbon capture system to the internal combustion engine.
The seminar was held on 27 March in Chalmers and was attended by twenty professionals from academia and industry.
Name of the Event: Swedish CIMAC Seminar
Date and time: 27 March 2019, 10:00 to 14:30
Location: Chalmers University, Johanneberg Campus, Gothenburg, Sweden