Dr. Igor Sauperl presented our concept for the green ship of the future.
HyMethShip at the "Motorship Propulsion & Future Fuels Conference" in Hamburg
From 19 to 21 November, the industry exchanged views on the future of our propulsions for the 41st time in Hamburg. The event was a showcase for practical and technical developments in the fields of propulsion technologies and alternative fuels, among others Methanol, Hydrogen and Ammonia.
Dr. Igor Sauperl attended the Motorship Propulsion & Future Fuels Conference 2019 and presented the HyMethShip project, in which as well Methanol and Hydrogen play their role as fuels. The project attracted great interest not only because the entire value chain from research to naval architects to shipyard and finally to the ship operator is involved.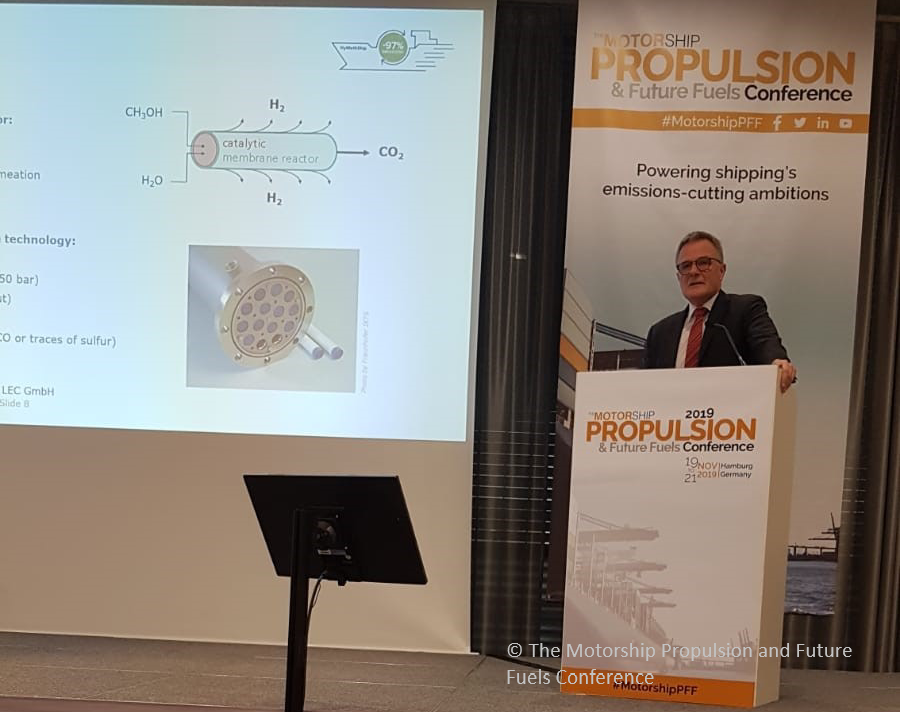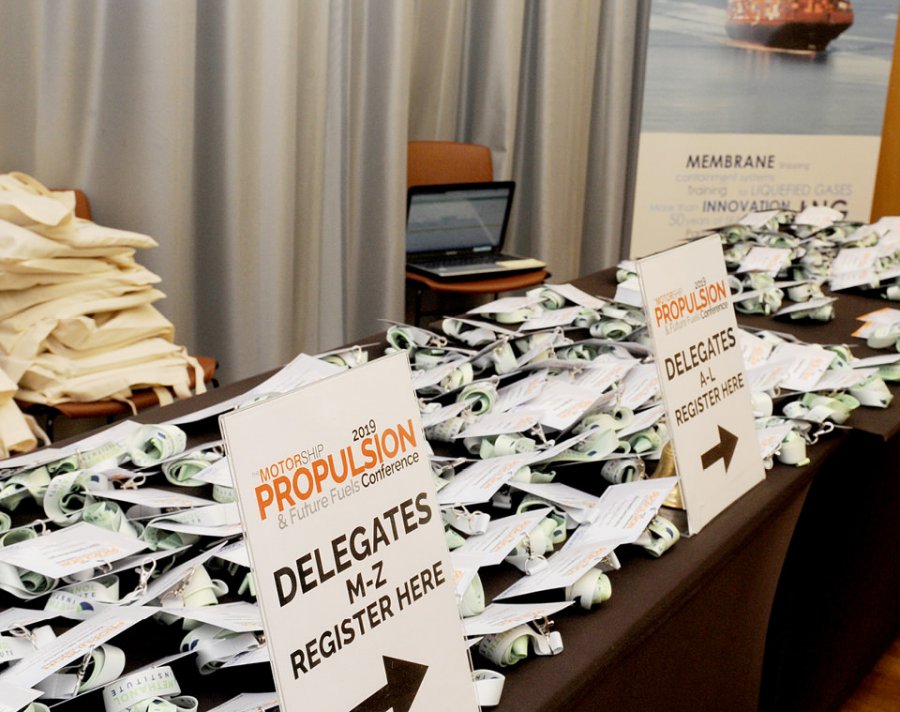 pictures: ©The Motorship Propulsion & Future Fuels Conference