Hymethship at the 18th symposium "Sustainable Mobility, Transport and Power Generation" on 23rd and 24th of September in Graz
The demand for mobility, transportation and energy supply is constantly increasing. Various drive concepts based on combustion engines, fuel cells, hybrid and battery-electric systems will be used for this purpose in the future. The main goal and, at the same time, the greatest challenge for their development is environmental compatibility and sustainability.
In the shipping sector and for applications with high energy requirements, internal combustion engines play a major role. HyMethShip is a concept that enables high power ship operation with (almost) zero pollutants and CO2 emissions.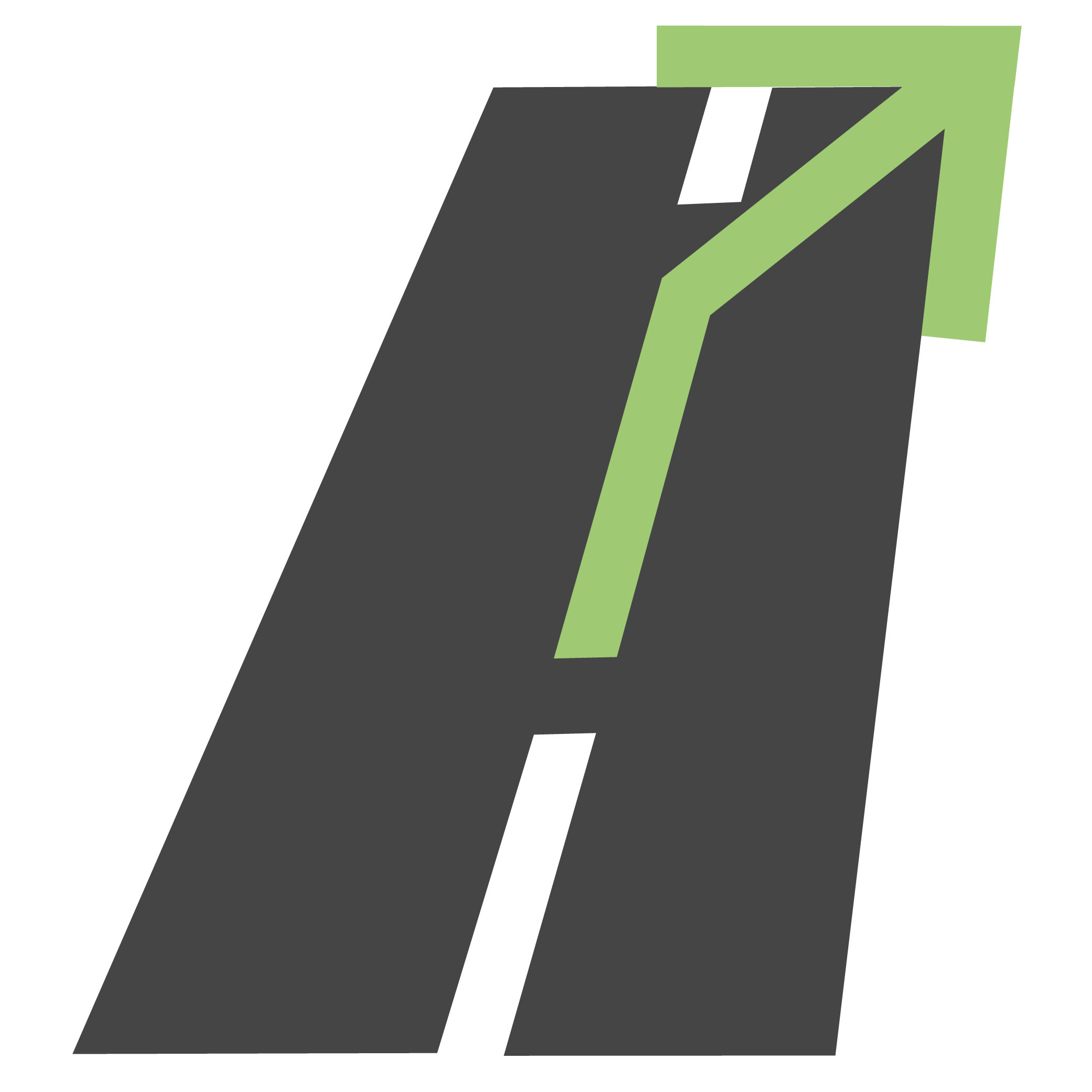 Conference dates:
23rd – 24th of September, 2021,
Venue:
Congress Graz (Austria).
The program and speaker information can be accessed on the conference website:
In the conference, more than 40 lectures were given by prominent international experts from industry and academia. New approaches and concepts were explained and discussed with a special focus on industry projects ready to be implemented in the next years.
HyMethShip was presented by Andreas Kunz (INNIO) in a keynote session and attracted great interest. A tour of the HyMethShip Demonstrator was part of the side event of the conference. There was also an offer of information material and discussion at the LEC booth in the exhibition area which was taken up by several participants.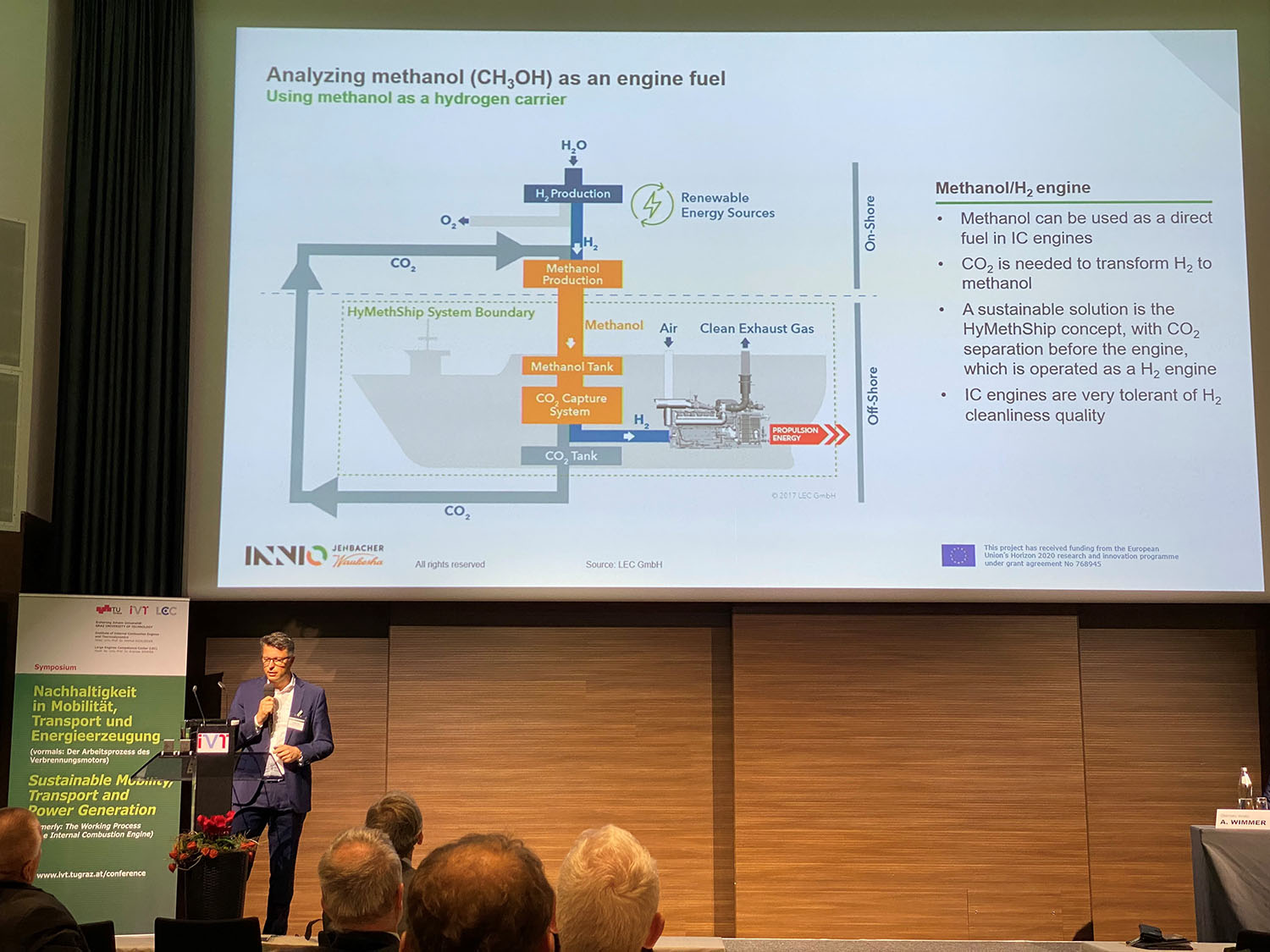 Andreas Kunz (INNIO) presenting the HyMethShip concept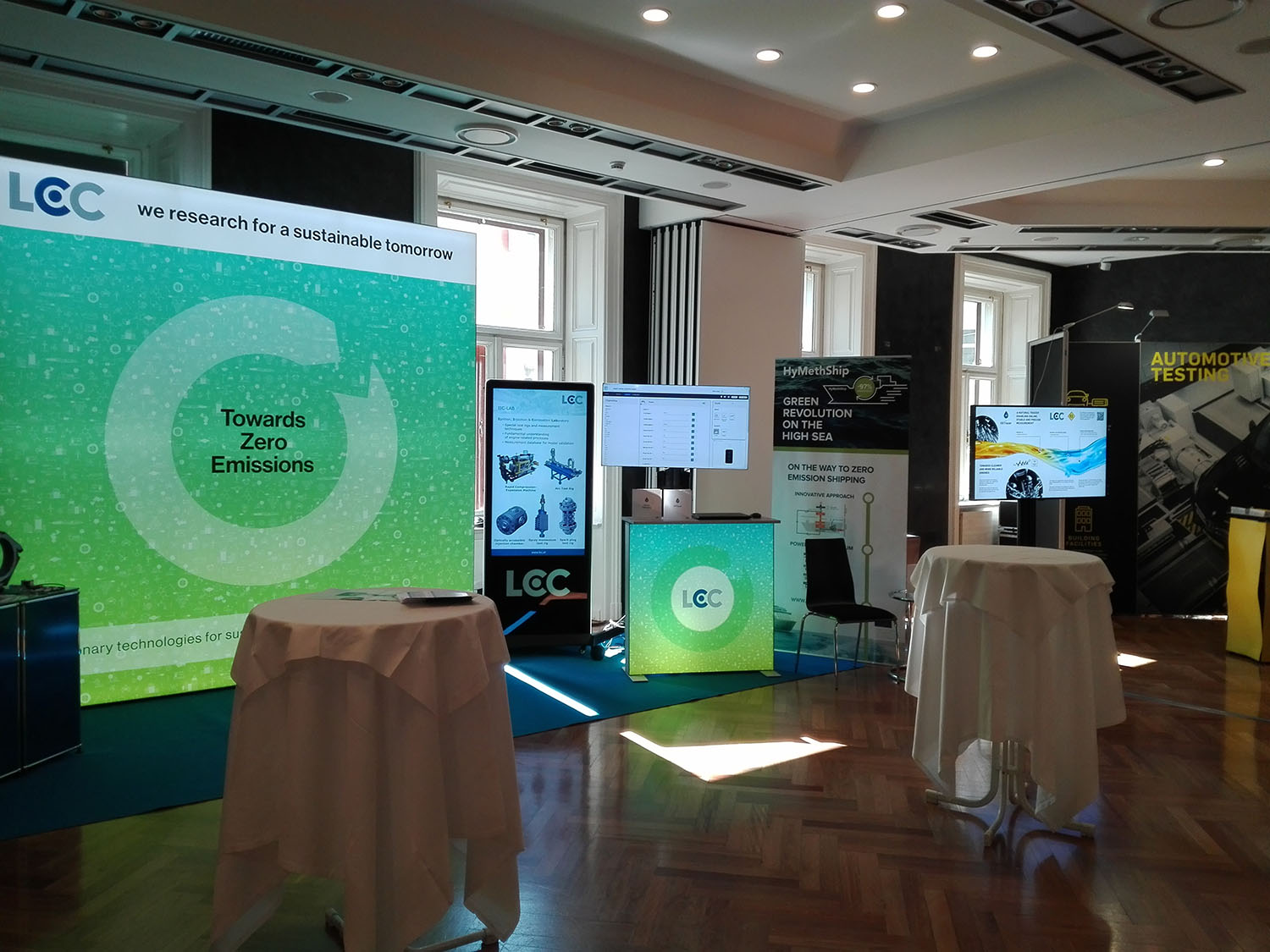 LEC booth in exhibition area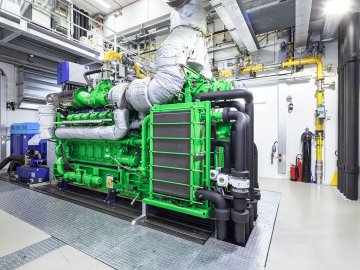 2 MW Multi-cylinder-engine of INNIO is the heart of the HyMethShip Demonstrator