2ND LEC SUSTAINABLE SHIPPING TECHNOLOGIES FORUM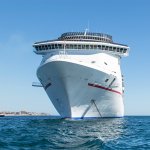 April 27th and 28th, 2021
Online
This 2nd forum was organized in cooperation with Hamburg Port Authority and with Fraunhofer CML and the international shipping research projects HyMethShip , AIRCOAT and SCIPPER.
This year's topics were:
·        Green ports & infrastructure
·        Ship efficiency technologies
·        Advanced propulsion & fuels
·        Ship emission monitoring & compliance
29 top-class speakers and chairs from all over the world as well as around 400 registered participants from 25 different countries in Europe, Asia, Australia, the USA and South America made this year's Forum a big success!
For more information please visit www.shippingforum.at.
1st LEC Sustainable Shipping Technologies Forum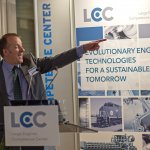 September 26th to 27th, 2019
Graz, Austria
International research projects such as HyMethShip and AIRCOAT were presented and discussed at this event. Excellent networking opportunities with an estimated 300 experts, opinion leaders and policymakers from all over the world rounded up the two-day programme. The first forum focussed on drastic emission reductions in line with the IMO targets for 2050.
In order to strengthen joint efforts of all stakeholders addressing current and future sustainability challenges the forum will continue as an annual event series, alternately in Graz and Hamburg. It is jointly organized by LEC and Hamburg Port Authority/Flotte Hamburg.
For more information please visit: https://www.shippingforum.at/recap-2019/